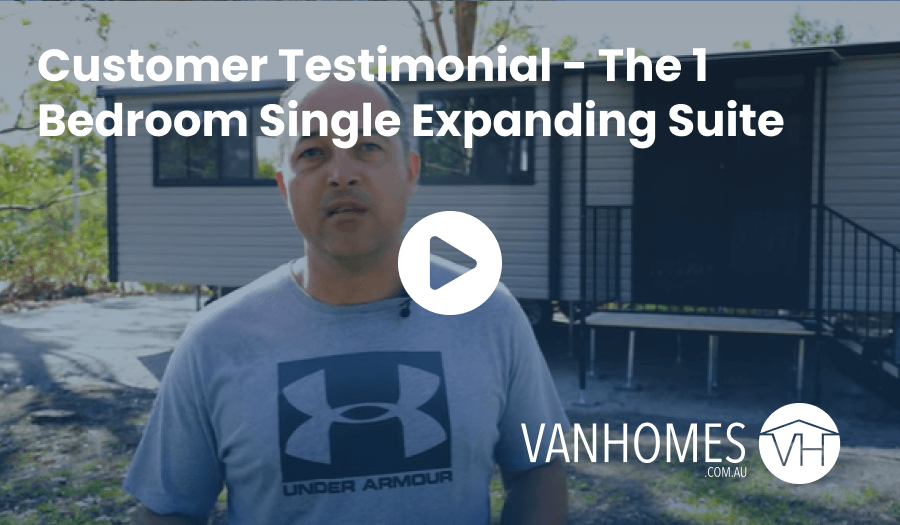 With grandparents moving in, our customers needed a suitable living option for them on their property. VanHomes offered a solution that gave the grandparents a comfortable and luxurious living space.
With absolutely no council approval needed, his mates were able to help him prepare the site for VanHomes to install. From there the process was easy, giving them no fuss as our team set up their new living space.
Take a listen to learn more about how VanHomes delivered the perfect solution for this customers needs without any worry on his part.
Want to learn more about the NSW Council Bypass?
VanHomes identify as a registrable caravan, which means your VanHome may not need to go through any council approvals. However, legislation surrounding on-site caravans, caravans on private property or in a backyard will vary from state to state.
---
VanHomes is your new-age granny flat that provides a hassle-free and affordable living solution. Get in touch with our team of experts to discuss options for your dream VanHome. We can't wait to help you make your dream a reality.
Learn more about VanHomes with these useful links: