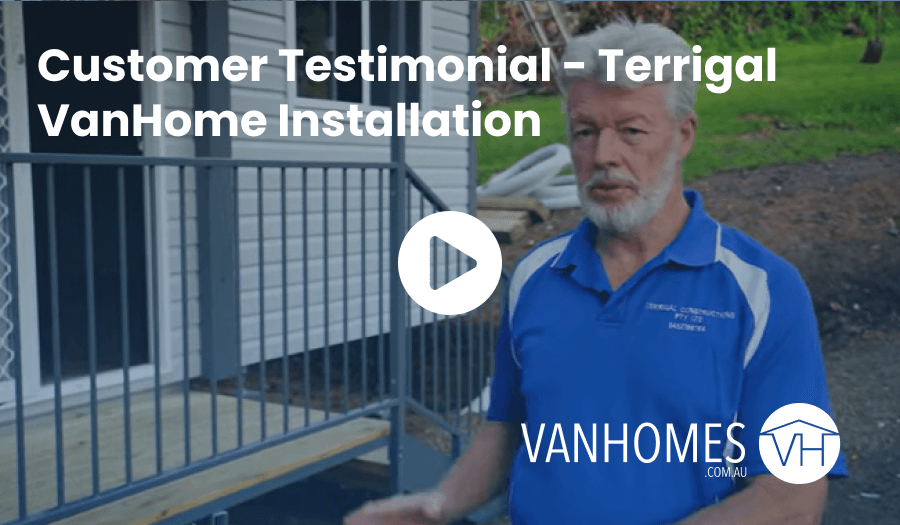 With their son becoming more independent, this customer decided the best option was to install a granny flat on the side for his son to live in. VanHomes was the ideal solution, giving his son a place to live until he could afford his own place.
Before VanHomes arrived, the customer had an excavator come to create a space ready for the installation. Then, using a compactor to make the space level, it was ready for the VanHomes team to come in and make the installation.
The biggest selling point for the customer was not needing any council approval. He simply ordered it, and when it was delivered, it was quickly installed.
Take a listen to discover what this customer thought of the new VanHome and the installation process.
Want to learn more about the NSW Council Bypass?
VanHomes identify as a registrable caravan, which means your VanHome may not need to go through any council approvals. However, legislation surrounding on-site caravans, caravans on private property or in a backyard will vary from state to state.
---
VanHomes is your new-age granny flat that provides a hassle-free and affordable living solution. Get in touch with our team of experts to discuss options for your dream VanHome. We can't wait to help you make your dream a reality.
Learn more about VanHomes with these useful links: