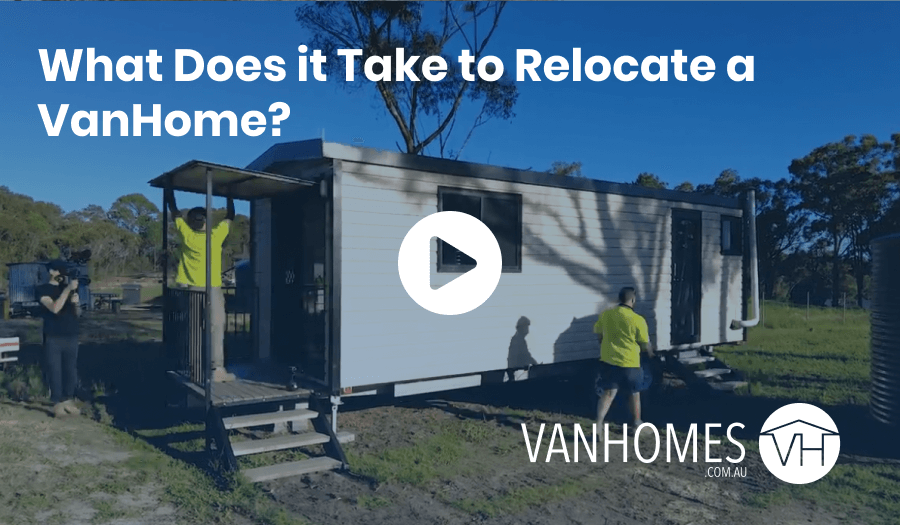 Join Tyler as he guides you through the complete VanHomes relocation process. This studio suite is moving from one side of our client's property at Somersby to the other, and the VanHomes installation team is onsite to help make that process quick and easy.
After our client removed the power and plumbing from the VanHome, all it took was for the team to disassemble the deck and rear stairs. The team can level the chassis and reassemble the components at the new location. From there, it's all ready for the customer to move back in.
If you have any questions, please don't hesitate to get in touch. Our team of VanHomes specialists are always happy to help.
Why choose VanHomes as your accommodation solution?
VanHomes are Australian made, right here in Somersby, NSW. Our team is made up of experts who truly care about making your VanHomes journey seamless and hassle-free.
We understand exactly what you are looking for, whether your VanHome is to help make your retirement dreams come true, or simply to create an amazing office space. Whatever you are looking for in your VanHome, we work to make your dreams come true.
---
VanHomes is your new-age granny flat that provides a hassle-free and affordable living solution. Get in touch with our team of experts to discuss options for your dream VanHome. We can't wait to help you make your dream a reality.
Learn more about VanHomes with these useful links: