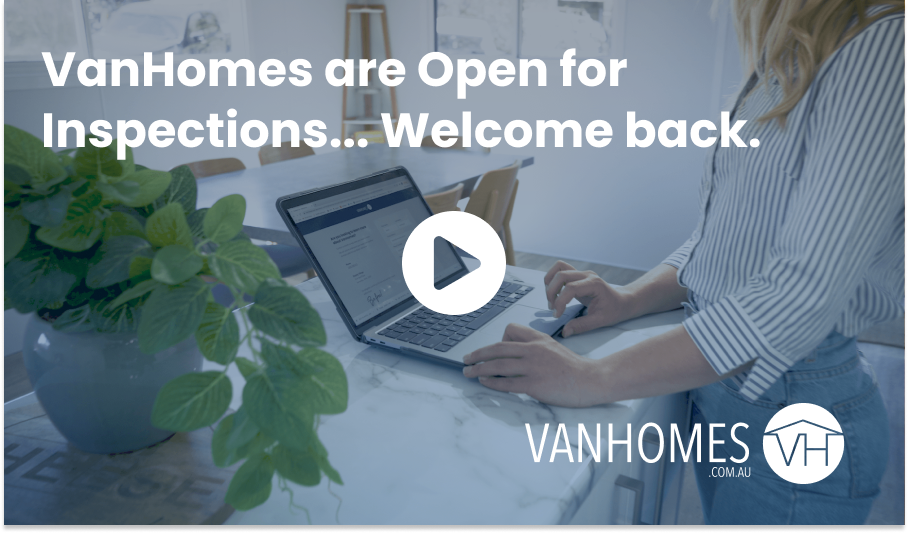 The team at VanHomes is excited to announce that we can welcome you to The VanHomes display site.
Commencing from October 11, 2021, the changes made by the NSW Government to COVID restrictions mean that we can now conduct display model inspections of our full range of VanHomes.
With the new Covid rules please book a time for your inspection. Our dedicated team will be delighted to take you on your inspection at your appointed time.
By booking an inspection with VanHomes, you declare:
1. You have not been in contact with a confirmed case of COVID-19 or visited any suburbs with a confirmed case in the last 14 days.
2. You do not have any flu-like symptoms or feel unwell.
3. You will wear a face mask during your inspection.
4. You will maintain appropriate social distancing during your visit.
5. You will check-in using our Covidsafe QR code
---
VanHomes is your new-age granny flat that provides a hassle-free and affordable living solution. Get in touch with our team of experts to discuss options for your dream VanHome. We can't wait to help you make your dream a reality.
Learn more about VanHomes with these useful links: