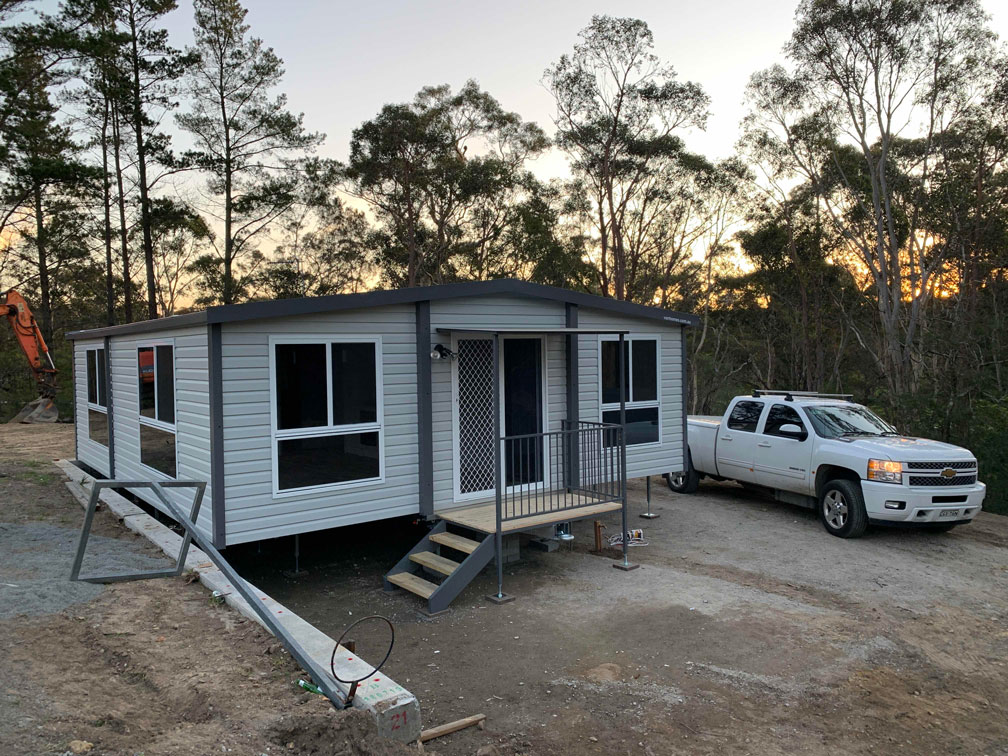 Australia's expert in portable accommodations is Vanhomes, a family owned and operated business that designs and builds all sorts of mobile granny flats, cabins, and more. In fact, the company has become the country's preferred choice as a supplier of mobile granny flats in the Central Coast, as well as Melbourne, Sydney, and all of Australia. Using high quality materials and innovative designs, Vanhomes has developed a reputation for excellence in the industry.
Their unique buildings serve a variety of purposes including workers accommodations on job sites, emergency housing, disaster relief housing, and even as ski hut or a fishing shack. Customers love the exceptional service and the quality of the finished product. All of the buildings are built with steel and aluminum frames and have water resistant floors. The roofs are all one piece and are coated with waterproof and soundproof rubber paint. Setting up a granny flat or cabin causes minimal on-site disruption and customers enjoy the fixed prices on all units.
When setting up mobile granny flats in Sydney, or anywhere, the process is very easy. The building is delivered all in one piece and placed on the property. A two-man team can complete set up, including hooking up things like water and electricity within half a day. When a new building is ordered, it normally takes about three weeks to build. Depending on the company's schedule, an order can be placed and the unit can be set up and ready to go within a month.
There are several advantages to buying mobile granny flats in Melbourne from Vanhomes. If someone is looking to build a new home, there can be a long delay while waiting for building permits. That can hold up the process for several months. With a mobile unit, there are no permits required. It's one of the reasons that portable accommodations are so popular.
Another reason portable granny flats are popular has to do with flood zones. In Melbourne, Sydney, and other areas in the Central Coast, there are flood prone areas where only towable structures are permitted. Since new construction is not permitted, a great alternative is a portable building from Vanhomes. A mobile unit can be towed into a flood zone and set up with ease.
One of the great advantages of a mobile granny flat is the fact that it is mobile. It can be moved and done so fairly easily. That is why these units are great for job sites. Companies that need to house workers can relocate these portable flats to the next location. For those who have an elderly relative living with them and the family decides to move, the granny flat can be moved as well.
No matter what the need, a mobile granny flat from Vanhomes is the perfect choice. Not only will it solve problems related to accommodations, but the presence of a granny flat on a property can enhance its value. It has been proven several times that granny flats can increase a property's value by as much as 25 percent. A mobile structure from Vanhomes is a win-win situation for everyone.

Like what you see? Get in touch with us here!